July 2020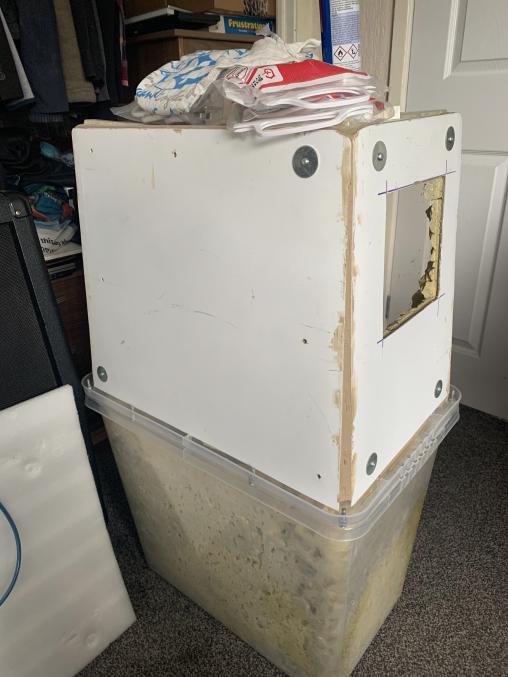 Not much has been done on the gonk for a while. I need to order more Styrene to finish the outer skin and I also need more expanding foam for the inside. Going through 4 large bottoms of expanding foam is not a very thing really. Perhaps it is something I am doing wrong with it but it does not seem to be going very far.
---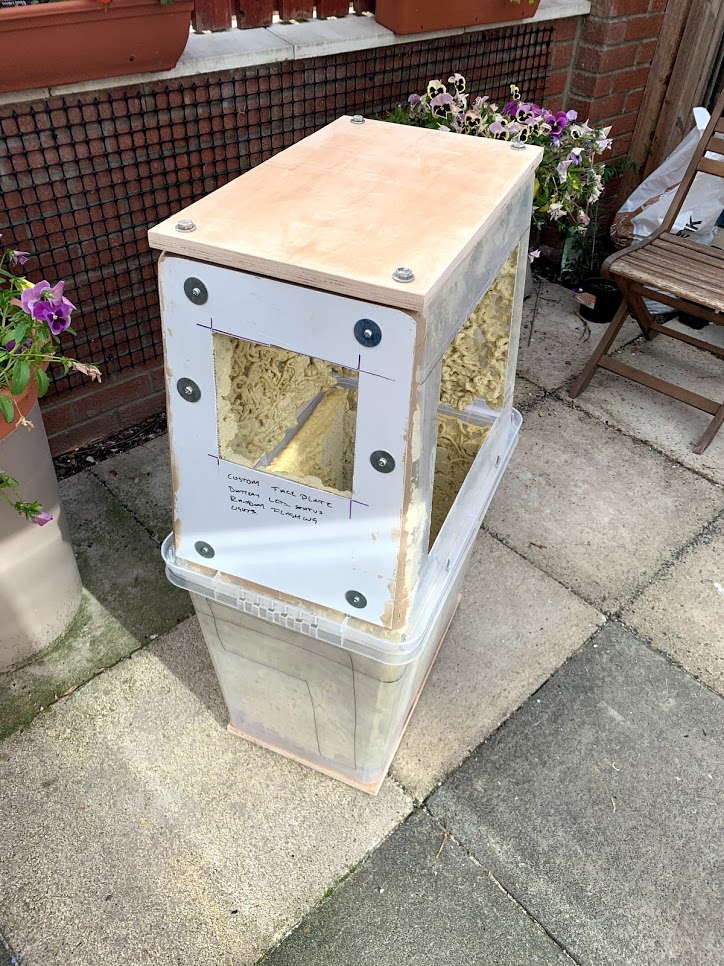 I decided that I wanted to make some progress on the gonk droid. With the plastic tubs I am using I have accepted that they are very weak. The expanding foam has not worked the way I hoped it would since the movement in the plastic tubs cause the expanding foam to come away from the tubs completely. Perhaps it would have been a good idea to sand the inside of the tubs with 80 Grit sandpaper and maybe use a form of adhesive to help the bonding.

One thing I decided to do was to add some thick plywood to the top and bottom. The bottom has two cuts of 18mm thick hardwood plywood that I had left over from recutting R2's side plates. There is a plate on the bottom outside of the tub and one on the inside. Four bolts run though connecting them together giving it some great strength. From here, I can easily use a hole-saw and cut areas for the legs to fit and because I am much more confident screwing into the wood rather than the plastic tubs and I know the join will be more secure.

The slate on the top originally was because it made it look more complete, also I had that much left over anyway. Then I remembered the features of my gonk that I wanted to add, a wireless charger and I figured the best place for that would be on the top, the plastic would not give a good flat surface to house since I wanted the charger flush. I have also cut out the rear vent, begun cutting the slots for the fans at the bottom as well as the side panel.